Play and Party Nights
Weekdays January 18th - February 26th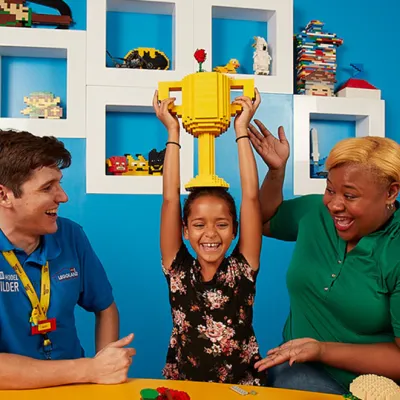 The Ultimate LEGO After School Party
Turn down the screen and turn up the fun at our after school Play and Party Nights!
Weekdays now through February 26th join us for the ultimate LEGO dance party including:
High energy dance party - learn the Brick Step
Visits from LEGO character friends
The all new 20 piece brick challenge
After school snack offerings in our coffee shop
And more! 
We've adjusted our hours to stay open even later allowing you more time to enjoy some after school fun.  See you there!
Buy Tickets Now