November 5th
9:30am - 11:00am
$19.99
All Ages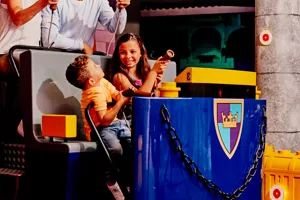 Sensory Friendly Day
We are inviting guests who would enjoy a sensory friendly experience to join us on November 5th from 9:30am - 11:00am! Here is what you can expect:
Limited audio within the attraction
Spinning or erratic moving objects turned off 
Minimal dark areas
4D Cinema closed
Quiet room available 
Tickets are limited and must be booked online in advance. Attraction will revert back to standard operating procedures at 11:00am. 
BOOK NOW