We're on the lookout for a Chief Fun Officer!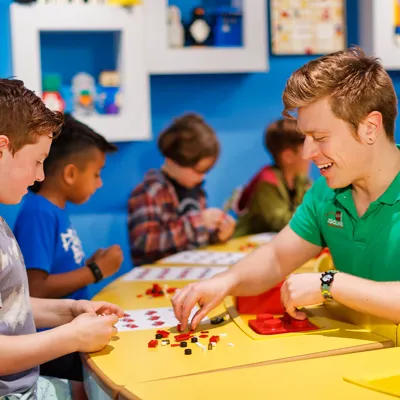 What is a Chief Fun Officer?
The Chief Fun Officer must be a kid between the ages of 6-10 who LOVES LEGO as much as we do and love to build and create their own masterpieces! Our CFO will help us kick off all of our awesome events for the remainder of the year, get a one-on-one build session with our Master Model Builder and annual passes to enjoy the attraction for an entire year! Do you think you have what it takes to be our CFO?
Here is how you can enter to for your chance to be named our CFO:
To enter, submit a video no longer than ninety (90) seconds or photo showcasing why you love LEGO and your own build creation:  

Posting directly on our Facebook page
Posting on Instagram and tagging us @ldcdfw
Or email in your entries with the subject line "Chief Fun Officer Application" to Contest.DFW@LEGOLandDiscoverycenter.com 
Chief Fun Officer will be announced on April 30th. Last day to submit will be April 29th at 5pm! 
Good luck and we can't wait to see your entries!