HOMESCHOOL WEEKS
September 5th - September 29th
10:00am - 5:30pm
Ticketing starting at $11
All ages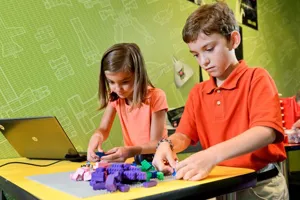 2023 HOMESCHOOL WEEKS
Inspire your students' imaginations with educational play that harnesses the limitless creative possibilities of LEGO® bricks! During Homeschool Weeks, we offer our school pricing to homeschool groups. Gather your home school friends and plan the ultimate LEGO field trip!
Tickets from $11 per person
Monday - Friday visits only
Offer valid September 5th through September 29th (Blackout Dates Apply)
Provide proof of homeschool (application to school district, certificate, curriculum, etc.)
Payment is due 2 weeks prior to your visit date by school check or Visa/MasterCard
Minimum number of students required to receive school pricing is 10
LEGO Education Workshops available upon request while booking
Book Now!