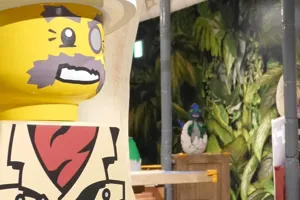 Dino Explorer
An exciting new attraction "Dino Explorer" is now open!
Discover a world of LEGO® dinosaur adventures!
Let your imagination run wild on Dino Island where you can build original LEGO® creations
and create your own stop-motion movie clip.
Don't forget to have your photo taken with the giant LEGO® T-Rex!