November is Healthcare Heroes Appreciation Month!
Free Entry for Healthcare Heroes and 50% off friends and family! (11/1 - 11/30)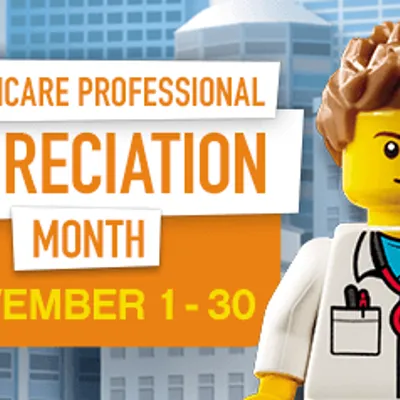 Healthcare Professionals Get in Free this November!
We're showing our appreciation this November for all the bricktastic Healthcare Heroes out there! This November, Healthcare Professionals* get free entry PLUS 50% off for their friends and family - up to four (4) guests. Valid online or at admissions. Children 2 and under are still free! 
Monday - Friday only - All November long!
All adults must have a child in their party with them for entry. Employee ID or pay stub required to claim offer.  Subject to change without notice.
*Healthcare professionals include any individuals providing preventative, curative, promotional or rehabillitative health care services across all branches of health cares, including medicine, surgery, dentistry, midwifery, pharmacy, psychology, nursing, allied health or public/community health.