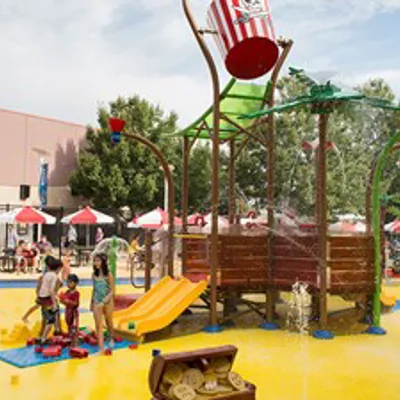 Children of all ages will love it here!
*Pirate Beach is temporarily closed*
Arr, matey!
Bring your bathing suits and go on a swashbuckling adventure in our Pirate Beach water playground. Pirate Beach will close for the season on Tuesday, October 12. 
More Awesome Awaits
Are you brave enough to dodge water jets and pirate tricks to reach the treasure chest on the LEGO® shipwreck?
Splash in fountains, shoot water cannons and swoop down slides if ye dare!
Enjoy even more adventure at the LEGO City: Forest Ranger Pursuit!
*Please note Pirate Beach closes 30 minutes before the attraction closes