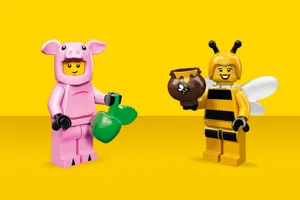 Minifigure Trading
WHAT IS MINIFIGURE TRADING?
Minifigure Trading is a fun and exciting way to exchange minifigures you no longer need in your collection for new ones.
It's very simple to swap your minifigures. Take a look at how Minifigure Trading works and some of our top tips so you get the most out of your Minifigure Trading experience.
Bring a complete minifigure with you on your visit or purchase a new one at the Center.
Find a minifigure on a LEGOLAND® Discovery Center team member's name badge you would like to trade for.
Ask to trade (remember to ask nicely!)
The new minifigure is yours to keep, or trade with again and again!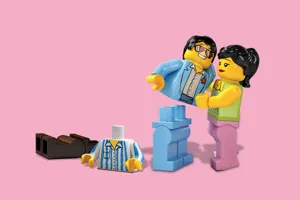 TOP TIPS FOR MINIFIGURE TRADING
Say Hi to team members at our attraction and take a look at their name badges to see if there are any minifigures you would like to trade for.
Keep an eye out for when new minifigures are released. Then plan your visit so you can trade for new minifigures.
Tell us about your trade! Show off your new minifigures by posting photos of them on Facebook, Twitter and Google+.
Having a birthday party? Tell your friends to bring their minifigures along for the chance to trade.
Keep a list at home of the minifigures you want so you don't forget.
If you are too busy playing at the Center, ask your parents to keep an eye out for cool minifigures to trade.
Keep the minifigures you want to trade with in a special bag or wallet so you can easily grab them on your way to visit LEGOLAND Discovery Center.
Can't find a minifigure you are looking for? Ask a team member, maybe they know who has one!