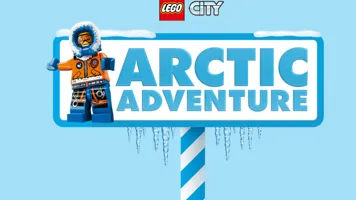 Have SNOW Much Fun!
Explore a LEGO Arctic world with a never-before-seen digital interactive build table, themed big build activities, and photo-ops with the LEGO polar bear. 
More Awesome Awaits
Based on the "LEGO City: Arctic Base Camp" playset, Arctic Adventure is the first-of-its-kind at LEGOLAND Discovery Center.
The digital interactive build table brings a frozen tundra to life with sound and light theming and encourages builders to search for arctic animals and hidden gems while creating their own magical world with LEGO.
Each creation will unlock additional features including terrain changes and avalanches. 
After enjoying 'snow' much fun, warm-up and head to the high seas at Pirate Adventure Island!