Build Challenge Circle
Be a part of center stage!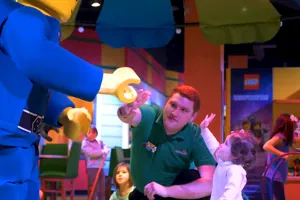 Build An Epic Memory
Be the star on the stage!  Listen to a story, use your imagination to build a LEGO creation, or meet with Bertie our LEGO mascot.
Even More Awesome
Our continuously changing event area encourages parents and children to join in fun-filled host lead activities.
Children of all ages will love building here and show-off their creation with the ultimate selfie! Build even more at our creative workshop!
Know Before You Go
Check the Build Challenge stage for event times! Build sessions may be limited Monday - Friday.