Build & Inspire
Build amazing creations, and witness mega-giant LEGO builds!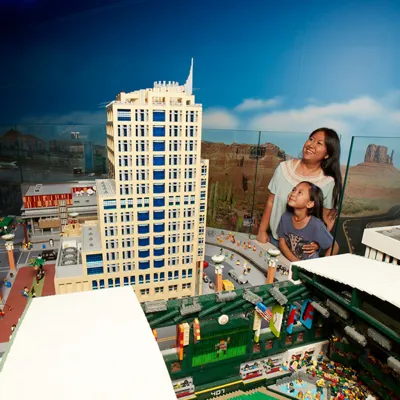 MINILAND
See Landmarks Come to Life in LEGO® Bricks! Explore and interact with the Grand Canyon State at our spectacular miniature LEGO replica of Arizona's most loved landmarks, built from over 1 million LEGO bricks!
More Awesome Awaits
MINILAND took a team of 15 expert model builders over 5,000 hours to build. Catch a special workshop with a model builder to discover insider tips and super tricks!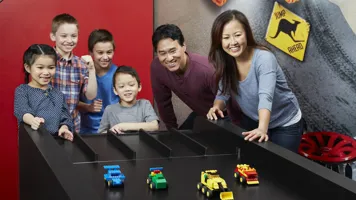 Build & Test
Build a super speedy vehicle and race against your friends on the test track at our Build & Test zone. Will your car zoom across the finish line first? Ready. Set. GO!
Add The Great LEGO Race to your ticket for an epic virtual reality experience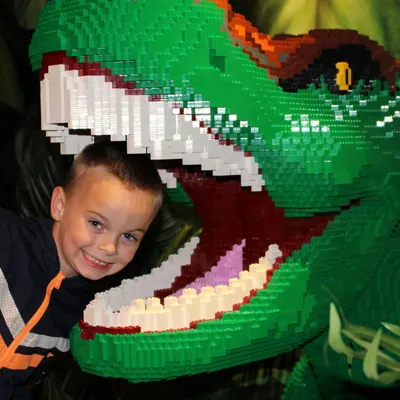 Dino Explorer
Have a roaring good time in this JURASSIC-sized adventure is sure to put a smile on your face! Head to our Jurassic build tables to construct your own LEGO dinosaur. Build a Tyrannosaurus Rex or let your creativity run will and make your own LEGO creation!
Before you leave, don't forget to get your picture taken with our HUGE LEGO T-Rex!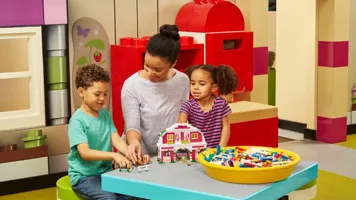 LEGO® Friends
Help build Heartlake City and bring the LEGO Friends story to life with Andrea, Mia, Olivia, Stephanie, and Emma as you add your own creations to the colorful city.
Whether you love music, science, sports, nature, or art, you'll be inspired by each of the fab five's unique personalities in this interactive build area