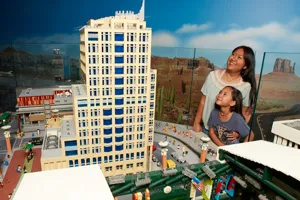 See Landmarks Come to Life in LEGO Bricks!
Explore and interact with Ohio's biggest cities at our spectacular miniature LEGO® replica of Columbus, Cleveland and Cincinnati's most loved landmarks built from over 1.5 million LEGO® bricks!
MINILAND took a team of 15 expert model builders over 5,000 hours to build. Catch a special workshop with a model builder to discover insider tips and super tricks!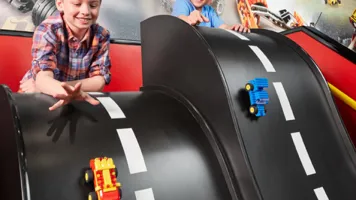 Create an ultra-fast LEGO® race car!
Build a super speedy vehicle and race against your friends on the test track at our Build & Test zone. Will your car zoom across the finish line first? Ready. Set. Go!
TOP SECRET INFORMATION
Shh... don't tell! We've given you Level 10 Clearance — now you can learn the secrets behind how we make our LEGO bricks into so many awesome shapes and colors! Then, build a digital Minifigure just like the pros.