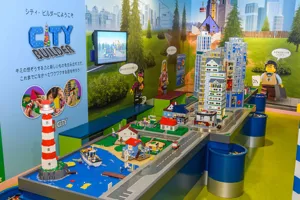 What's Inside
Bring your imagination and creativity to life in our new City Builder experience where you'll help build the coolest LEGO City ever, your very own Miniland!
Every day, you can create buildings in the most unique city that you can imagine. From huge skyscrapers to cosy cottages, the possibilities truly are endless.
You'll meet the heroes of LEGO®City and the girlfriends of Heart Lake, and help to construct the City which they call their home.