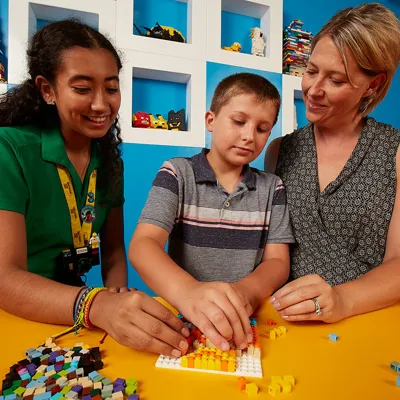 Learn to Build Like a Master Model Builder!
LEGO lovers will learn insider tips and building secrets alongside a Master Model Builder at our hands-on workshops!
For a limited time, you'll score a FREE Creative Workshop class with purchase of the $5 Featured LEGO set! Learn from the Master Model Builder and take your build home with you!
More Awesome Awaits
Workshops are offered daily - check out the schedule when you arrive to plan your visit
Stop by MINILAND Arizona to see what else our Master Model Builder has been up to! What cool creations will you discover?
Feeling inspired? Visit the LEGO Store to browse a LEGO-tastic array of products to continue the fun at home!