LEGO® Racers: Build & Test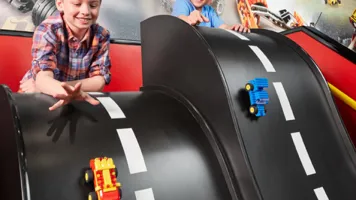 Create an ultra-fast LEGO® race car!
Build a super speedy vehicle and race against your friends on the test track at our Build & Test zone. Will your car zoom across the finish line first? Ready. Set. Go!
More Awesome Awaits

Ask a Playmaker for some super secret building tips on how to make your car whiz past the competition!
See how far your car can jump off of our super awesome jump ramps!