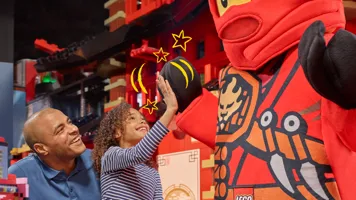 Who Will You Meet Today?
Snap a photo with some of your favorite larger than life LEGO®  characters and create a memory that will last a lifetime!
More Awesome Awaits
See your favorite characters in action on the big screen in our LEGO 4D Cinema!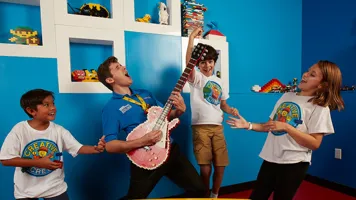 Learn to Build Like a Master Model Builder!
LEGO lovers will learn insider tips and building secrets alongside our expert Model Builders at our hands-on workshops!
More Awesome Awaits

Workshops are offered every day - check out the schedule when you arrive to plan your visit!
Stop by MINILAND San Antonio to see what else our Master Model Builder has been up to! What cool creations will you discover? 
Feeling inspired? Visit the LEGO Store to browse a LEGO-tastic array of products to continue the fun at home!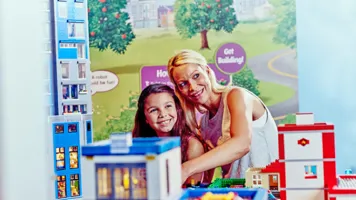 Help Build Heartlake City
Bring the LEGO® Friends story to life with Andrea, Mia, Olivia, Stephanie and Emma as you add your own creations to the colorful city.
Whether you love music, science, sports, nature or art, you'll be inspired by each of the fab five's unique personalities in this interactive build area.
More Awesome Awaits
Snap a selfie with all five LEGO Friends before moving on to your next adventure!
Let your imagination continue to run wild with a visit to the LEGO Master Build Academy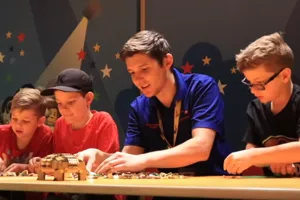 Master Model Builder Workshop
Ever wonder what thousands of perfectly organized LEGO® Bricks looks like? Take a look inside the magic of the Master Model Builder's workshop! What LEGO cool creations will you find?