In association with LEGO® Education
LEGOLAND® Discovery Center has collaborated with LEGO® Education to provide unique, high quality learning experiences. Our workshops are designed to bring math, science, engineering and language to life and encourage skills in communication, collaboration, critical-thinking and problem solving. Discover the learning philosophy of LEGO Education in the thrilling atmosphere of LEGOLAND Discovery Center, offering a wonderful balance of learning and fun!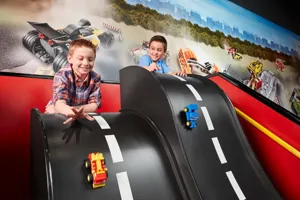 School Groups
Inspire your students' imaginations with educational play that harnesses the limitless creative possibilities of LEGO® bricks! 
Reduced admission rates
Free chaperones (1:5 ratio)
LEGO Education Workshops
Field trip planning guide
Please note: We are no longer accepting cash payment at any of our registers.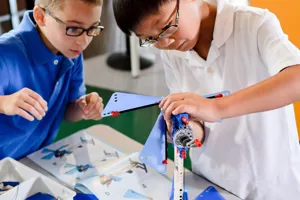 LEGO® Education Workshops
We work in partnership with LEGO® Education to deliver high quality learning experiences that will prepare today's students for tomorrow's world. 
30-45 minute class during your visit
Pre-K - 5th grade 
Common Core Curriculum
Next Generation Science Standards
LEGO Workshops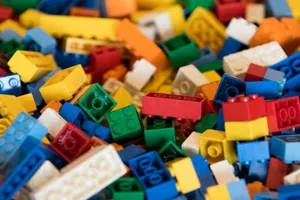 Teacher Resources
We are excited to bring to you a brand new mini classroom teaching unit that introduces elementary school students to focus on imagination, creativity and storytelling through "Film Making with LEGO".
*Please note, these new resources were designed with you in mind to help add additional educational content before, during and after your visit. These resources were designed for use in classroom, we do not offer this as a workshop on site.
See What's New!
Plan Your Visit
Book a school group of 10+ students today and save up to 65% on tickets!  
For every 5 paying students, 1 adult receives free admission.
Minimum number of students required to receive school pricing is 10.
Minimum number of students required to schedule a workshop is 10.
How to reserve your trip: 
Submit our online booking request and a booking coordinator will get back to you within 72 hours. Please note: submitting this form does not guarantee your admission.
All prices are subject to tax. Tax exempt forms must be submitted before payment. 
Important field trip information:
Reservations are required a minimum of 2 weeks in advance.
LEGO Education Workshops are not offered during school breaks including spring break, summer or holidays.
Minimum number of students required to receive school pricing is 10.
Minimum number of students required to schedule a workshop is 10.
Due to space restrictions inside our Center, outside food or bagged lunches are not permitted. To eat during your visit, a meal deal must be booked through our group sales office upon reservation. Food substitutions can be made for children with allergies.
We offer teachers well-designed, age appropriate school trips that support educational curriculum standards plus these great classroom resources and planning tools!
Field Trip Planning Guide
Downloadable Resources:
NEW! Film Making with LEGO® Teacher Resources
Helpful tips on how to plan and prepare for your visit:
Receive classroom LEGO content & latest news!
Subscribe to our Educator Newsletter and stay connected. We'll deliver our newest teacher resources, keep you in the know of any special offers, educator event invites, friends and family discounts, giveaways and more!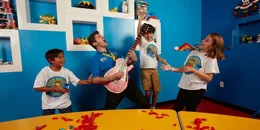 Ready to book?
If you require further information on school visits please contact our booking team. We'll be more than happy to provide all the information you need to ensure your students have a memorable, inspiring experience. Email: SAgroups@merlinentertainments.biz 
Submit Booking Request