Buy Tickets Now
Most Recommended
BEST VALUE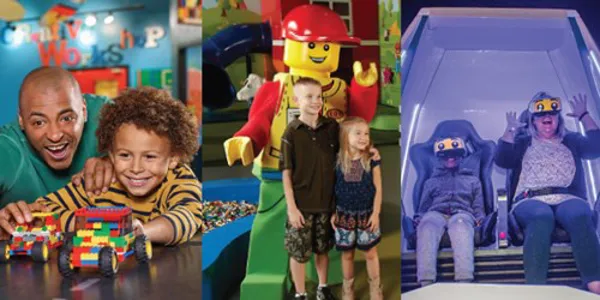 BEST VALUE
ADMISSION + VIRTUAL REALITY + LEGO COLLECTIBLE + DIGITAL PHOTOS
The Ultimate LEGOLAND Discovery Center experience in Westchester, NY!
Receive an exclusive LEGO collectible item & Activity Pack
PLUS, receive one ticket to ride The Great LEGO VR Race (must be 40" tall or higher to participate)
Select Time Slots Starting at
$40.99
Per Person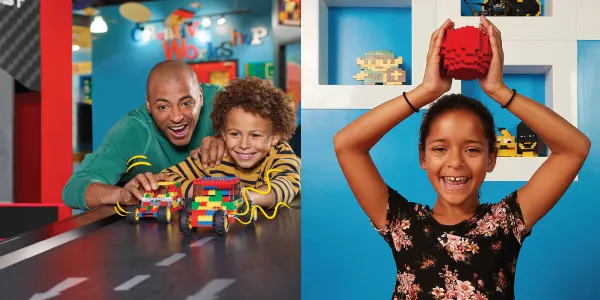 ADMISSION + VIRTUAL REALITY + DIGITAL PHOTOS
Admission to LEGOLAND Discovery Center in Westchester, NY
Experience the Great LEGO Virtual Reality Race
Reserve a date and time that works best for you
Each party must be accompanied by at least one child (aged 17 and under) to visit the attraction. Every guest over 2 years old is required to have a ticket.
Guests must be 40" or taller
Select Time Slots Starting at
$35.99
Per Person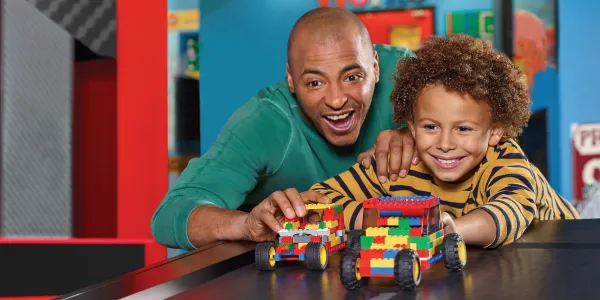 ADMISSION
Admission to LEGOLAND Discovery Center in Westchester, NY
Save time and buy online
Reserve a date and time that works best for you
Each party must be accompanied by at least one child (aged 17 and under) to visit the attraction. Every guest over 2 years old is required to have a ticket.
Select Time Slots Starting at
$24.99
Per Person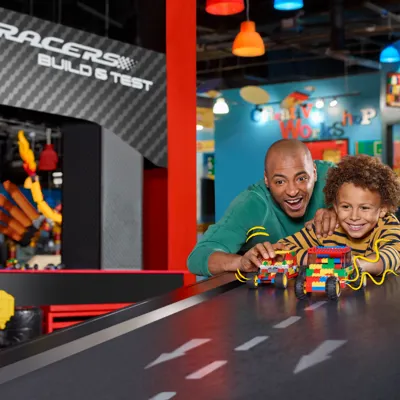 This is a regular stop for us... well, a few times a year actually. My kids love it and frankly, so do we (the parents). It's perfectly sized with unlimited things to do.
We celebrated my nephew's fourth birthday here and it was amazing! It's a great opportunity for children up to 12 to explore, create, and let out a lot of energy.
My son had a blast - the staff were very kind and helpful from the entrance all the way to the cafeteria. We will definitely go back again!
I'm a fan of the service here and the folks were very accommodating and helpful when my family and I paid a visit. The location of the place is also great given its proximity to plenty of parking, food and shopping.
Lots to do for all ages. We could of spent the entire day there.
Great time with our four-year-old...got a kick out of seeing one of the Lego movie characters.
With three lego enthusiasts in my house, this was a must visit
Great place to take the kiddos! Had a wonderful time. The staff is very friendly and helpful.
Share your photos!