10am - 1pm (Mondays - Fridays)
$12 per person
Homeschoolers and their families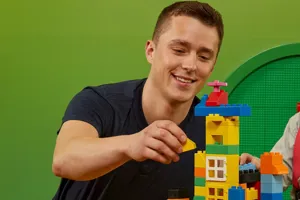 Homeschool Family Fun!
Inspire your students' imaginations with educational play that harnesses the limitless creative possibilities of LEGO® bricks! During Homeschool Days, we offer discounted pricing to Homeschool groups with no group minimum. Gather your home school friends and plan the ultimate LEGO® field trip!
Tickets from $12 per person

Monday - Friday visits only 

Provide proof of homeschool upon check-in at attraction (application to school district, certificate, curriculum, etc.)

Payment is taken online at time of booking