Sunday – Friday Annual Pass

New Pass

$59.99

Per Person

Renewal Pass

$50.99

Per Person

Visit Anytime Annual Pass

New Pass

$119.99

Per Person

Renewal Pass

$89.99

Per Person

Online

$299.99

Per Person

Annual Passholder Calendar
This calendar depicts days where your selected Annual Pass is valid to use at attractions.

Annual Passholder Calendar
This calendar depicts days where your selected Annual Pass is valid to use at attractions.

Sunday thru Friday *Blackout Dates Apply

Visit anytime for an entire year!

Sunday - Friday Access
*Blackout Dates Apply

Sunday - Friday Access
*Blackout Dates Apply

Anytime Admission


Anytime Admission


25% Off Friends & Family Tickets When Visiting With You


25% Off Friends & Family Tickets When Visiting With You


10% off select LEGO Products in our Shop


10% off select LEGO Products in our Shop


20% off in our Cafe


20% off in our Cafe


Special Events & Offers


Special Events & Offers


Enjoy 12 Months Unlimited Admission to 30+ Top Attractions Across North America


Enjoy 12 Months Unlimited Admission to 30+ Top Attractions Across North America

Annual Passholder Valid Dates
This calendar depicts days where your Annual Pass is valid to use at attractions. Please note that, your Annual Pass will only be valid at attractions that are scheduled to be open on your selected date. Attraction opening times vary, so please check attraction website for full details.
Annual Pass Reservation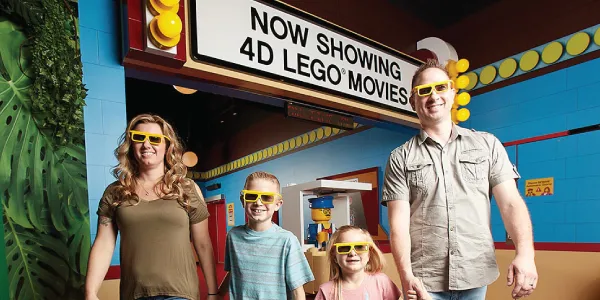 Annual Pass Reservation
Pick a date and time that works for you
Pass holders are only allowed 2 active bookings at one time
You must bring this reservation along with your valid annual pass on the day of visit
Reserve Your
$0
Playtime!