Millions of LEGO Bricks
12+ Attractions & Rides
Birthday Party Rooms & School Trips
Millions of LEGO Bricks
12+ Attractions & Rides
Birthday Party Rooms & School Trips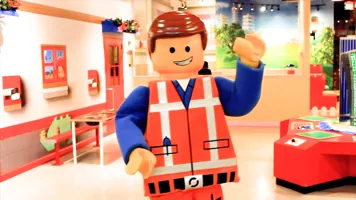 Play is AWESOMER here!
Enjoy the ultimate indoor LEGO® playground and build the BEST DAY EVER!
Surround yourself with millions of LEGO Bricks, hop aboard the Imagination Express train ride, see your favorite characters on LEGO 4D Theater, and build epic LEGO creations alongside master builders! This attraction is designed specifically for families with children ages 3-10 years old to enjoy.
Mega Attraction Map