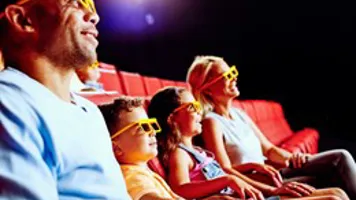 Eye-Popping, Hot Dog Flinging Fun!
Join your favorite LEGO characters on action-packed adventures in our 4D Cinema! Watch out for supercharged wind, rain and snow effects as they burst off the big screen and bring the movies to life! (...hot dogs not included!)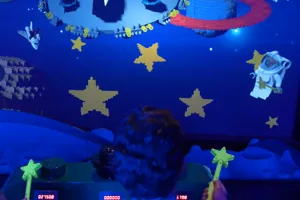 Imagination Express
This is no ordinary train ride! Travel through an interactive LEGO world full of imagination and color. Wave your magic wand to collect points as you go and see how your skills match up with the other passengers at the end.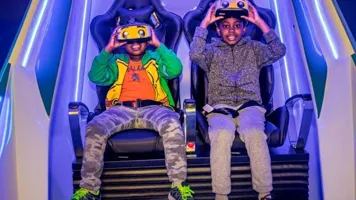 Immerse Yourself in a Virtual LEGO World
Buckle up and go for a ride on The Great LEGO® Race Virtual Reality Experience! Steer clear of flying objects, soar high in the air and fly into lava caves on the most incredible, exhilarating, and fun LEGO race ever created!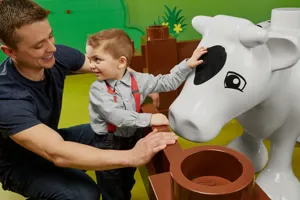 DUPLO® Park
Little builders can let their imaginations loose in our DUPLO® Park.
Build a colorful DUPLO flower for the farmer's garden, climb up a small hill and slide down the other side, or challenge your little builder with a build challenge from our bubble cactus.
Perfect for Children ages 2-5!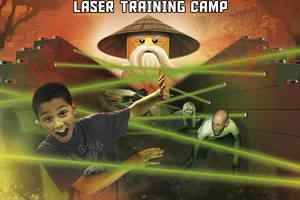 LEGO® NINJAGO Training
Train through interactive and build challenge activities to improve your flexibility, agility, ingenuity and LEGO brick building skills to help protect NINJAGO from its marauding enemies. 
Test your skills on our brand new NINJAGO reaction test!
Do you think you are ready for the final test? Get ready for the ultimate challenge, the NINJAGO Laser Maze.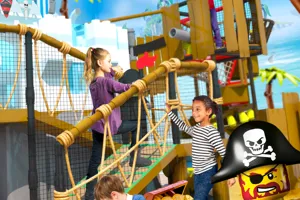 Pirate Adventure Island
Go on a swashbuckling quest in our play area aboard a LEGO-themed pirate ship. Adventure through whimsical scenarios as you climb the rigging, walk the plank and capture the flag! Activate air cannons to fight off enemy ships and amaze your matey, or escape down the slide to make it ashore to the island's castle.