8 Homeschool Programs You Should Know About
It's estimated that Michigan is one of the states with the highest percentage of homeschool students in the country.
So, due to the high volume of students who are taking advantage of learning at their own pace, a variety of homeschool programs have popped up to help supplement their educational experiences and meet their many needs.
We hope you enjoy this list of our favorite homeschool programs in Michigan!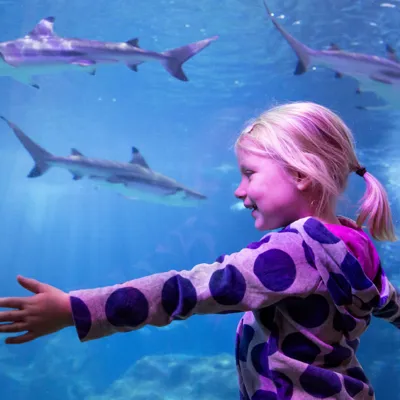 1. SEA LIFE Aquarium
4316 Baldwin Road, Auburn Hills MI 48326
Michigan's largest aquarium is a great place to learn about our amazing ocean ecosystems & the underwater creatures who live there.
SEA LIFE offers: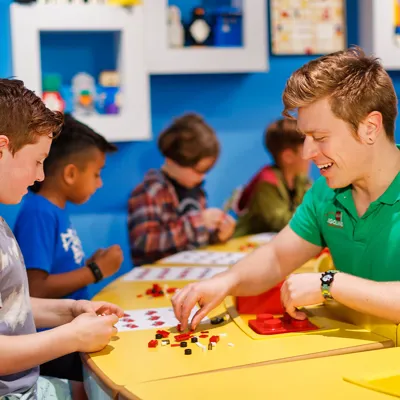 2. LEGOLAND Discovery Center
4240 Baldwin Road, Auburn Hills MI 48326
LEGOLAND Discovery Center is more than just the ultimate indoor LEGO playground! It's a BRICK-tacular place to learn about S.T.E.M. concepts like force & motion, transfer of kinetic energy, robotics & more.
LEGOLAND Discovery Center offers:
3. Ann Arbor children's museum
220 E. Ann St. Ann Arbor, MI 48104
Ann Arbor Hands-On Museum has a variety of different education programs. Check out their website to learn about what they have to offer and register for classes!
Ann Arbor Children's Museum offers:
4. Michigan Science Center

5020 John R St, Detroit, MI 48202
The Michigan Science Center hosts Homeschool Learning Labs the first Wednesday of every month. You can also schedule a homeschool workshop, as they have several activities that can align with your child's curriculum such as astronomy, biology, geology and more.
Michigan Science Center offers:
5. The Henry Ford Museum

20900 Oakwood Blvd, Dearborn, MI 48124
The Henry Ford is an amazing museum that displays the innovative spirit of people in this particular part of the world in a highly entertaining and educational way. Homeschooler families can receive a 25% discount on memberships to the museum by simply filling out a form! If you don't think you would use a membership enough to justify the purchase, you can also receive a group discount if you have 10 or more visitors. 
The Henry Ford Museum offers:
6. Detroit Zoo
8450 W 10 Mile Rd, Royal Oak, MI 48067
The Detroit Zoo celebrates homeschool days with discounted tickets for homeschool families. Tickets must be purchased ahead of time on their website to receive the discount.
Detroit Zoo offers:
7. Howell Nature Center

1005 Triangle Lake Rd, Howell, MI 48843
The Howell Nature Center has a long history of quality programming.  They provide a well-rounded and engaging outdoor experience for homeschoolers and their families.
Howell Nature Center offers:
8. Leslie Science & Nature Center

1831 Traver Rd, Ann Arbor, MI 48105
Leslie Science & Nature Center is dedicated to educating and inspiring young people to discover, understand, and respect their natural environment.
Leslie Science & Nature Center offers: