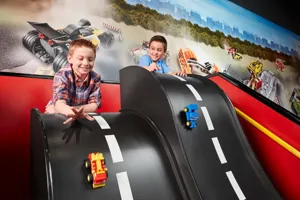 Homeschool Visits
Inspire your homeschoolers' imaginations with educational play that harnesses the limitless creative possibilities of LEGO® bricks!
Discounted rate for homeschoolers & their families
No group minimum required
Must show proof of homeschooling upon arrival at admissions desk. For the state of Texas that can include a visual sample of your curriculum, a letter of enrollment in a co-op, a membership card to a homeschooling organization, or some other documentation to show proof of homeschooling.
Receive classroom LEGO content & latest news!
Subscribe to our Educator Newsletter and stay connected. We'll deliver our newest teacher resources, keep you in the know of any special offers, educator event invites, friends and family discounts, giveaways and more!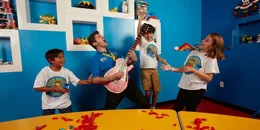 Ready to book?
If you require further information on school visits please contact our booking team. We'll be more than happy to provide all the information you need to ensure your students have a memorable, inspiring experience. Email: SAgroups@merlinentertainments.biz 
Submit Booking Request