Join Our First Ever Creative Crew!
Monday 6th January 2020
Jan 2020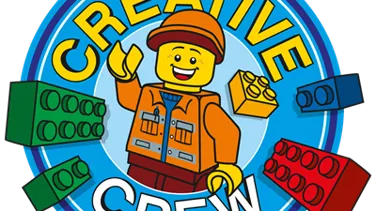 UPDATE! Application Period for Creative Crew 2020 has Ended!
We encourage those who did not get selected this year to apply again next year!
Follow us on Facebook to see winners on 2/26!
Is your child the biggest LEGO® fan you know?
We are seeking twelve children aged 5 to 12 to be part of our FIRST Creative Crew!
Calling all LEGO Lovers! We are searching for our FIRST EVER Creative Crew! Creative Crew Members will assist our Master Model Builder with important tasks throughout the year, creating builds for our events while learning different building techniques. Each member of the Creative Crew will also win two Annual Passes to LEGOLAND Discovery Center Bay Area, to enjoy one year of endless LEGO fun!
Twelve children will be selected and will be announced on Wednesday, February 26, 2020 on LEGOLAND Discovery Center Bay Area's Facebook Page.
Terms and conditions below apply.
Children aged 5 to 12 (as of January 1, 2020) are eligible to enter.
Submissions will be accepted through Monday, February 24, 2020 - 6:00 AM PST
Creative Crew will be determined by the LEGOLAND® Discovery Center Bay Area Team. Submissions will be evaluated on the creativity and enthusiasm exhibited in the child's response, and imagination conveyed in the child's LEGO model.
Submissions must be entered by a legal parent or guardian and adhere to the submission requirements.
Winners will be asked to participate in various events and activities as junior ambassadors for LEGOLAND Discovery Center Bay Area
By entering a submission, you are granting LEGOLAND Discovery Center Bay Area's permission to share the child's first name, last initial, and submission on the website and social media platforms and press releases.
All winners, their hometowns and components of their submissions will be subject to use by LEGOLAND Discovery Center Bay Area and MERLIN ENTERTAINMENTS Limited for promotional purposes, including but not limited to, announcing winners on social media platforms.
Failure to provide complete entry information will disqualify submission.
Submission of your video or photograph and answer confirms you agree to the rules.
2020 Creative Crew term will run through 03/01/2021.
Additional information may be needed during the search process. Legal parent or guardian may be contacted via phone and/or email.
Entries that exceed requested limits may be disqualified.
LEGOLAND Discovery Center Bay Area reserves the right to amend the dates as needed.
All decisions are final and at the discretion of LEGOLAND Discovery Center Bay Area.