MINILAND Vote Bay Area
Tuesday 5th November 2019
Nov 2019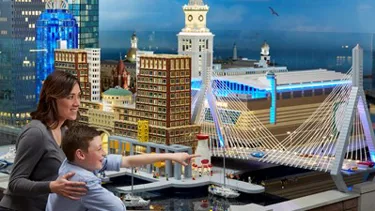 We're building MINILAND Bay Area and we need your help! 
Vote for your favorite Bay Area landmark to be featured in LEGOLAND® Discovery Center Bay Area MINILAND, a re- creation of the Bay Area's iconic landmarks made from over 1.5 million LEGO bricks. 
Follow our Facebook Page @LEGOLANDDiscoveryCenterBayArea for up to date information!
UPDATE:
More than 2,000 people voted in our Facebook vote to determine which Bay Area buildings and landmarks will be immortalized in LEGO bricks featured in MINILAND. 
The winners are:
1st Place: Winchester Mystery House
2nd Place: Golden Gate Bridge
3rd Place: Levi's Stadium
Thank you to all who voted!