New NINJAGO Event
Limited Time Experience: May 2-29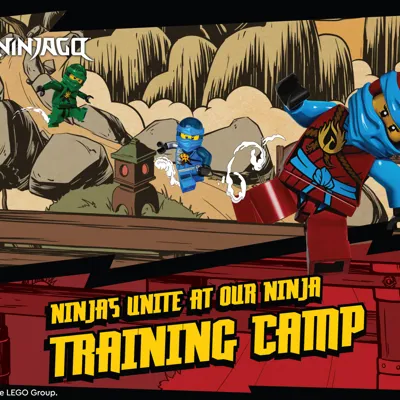 Join Team Ninja!
The journey to Ninja mastery continues at LEGOLAND Discovery Center Bay Area! The exciting, activity-based experience, from May 2 to 29, will have uber Ninja, mentor and leader, Master Wu, open the doors to his exclusive Ninja Training Camp as he looks to train and recruit a new crew to join his Ninja team.  
Level up your Ninja skills to master the six Ninja virtues - courage, balance, honesty, generosity, curiosity and wisdom. 
Activities Include: 
Finding your balance as you make your way across the laser maze
Mustering up your courage to build a wall that is strong, high and sturdy, and putting it to the test on the earthquake tables
Building your own Ninja and presenting it as a gift to Master Wu 
Meeting the one and only Master Wu (weekends only)
...and more! 
Join us and protect the LEGO NINJAGO legacy!
Buy Tickets