BUILD YOUR BEST SUMMER EVER
Summer Season
During Normal Operating Hours
Included with General Admission
All Ages
Summer is here and there's no better way to have fun and celebrate with the family than to spend it at LEGOLAND Discovery Center Bay Area. Here are the top things to look forward to in building your Best Summer Ever!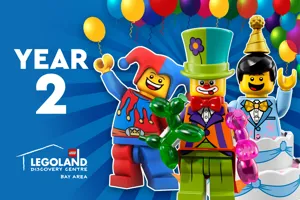 Best Summer Ever Giveaway
Our Best Ever Summer Giveaway is on! Share your dream summer vacation with us and get a chance to celebrate your best birthday ever at LEGOLAND Discovery Center Bay Area for FREE!   
-- CONTEST IS CLOSED --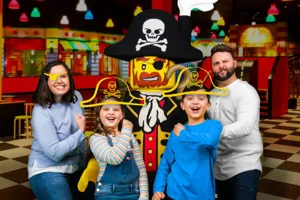 Join the Hunt for the Golden Treasure
Join the adventure June 23 – July 23 as Pirate Captain needs help in finding the Golden Treasure hidden around the Island of LEGOLAND Discovery Center Bay Area. Grab a map and collect 7 gold stickers to get a FREE Pirate Pop Badge. In addition to the treasure hunt, you will also get a chance to take on other pirate adventures like create a pirate pet, build the mosaic pirate ship, and even learn how to talk like a pirate…AAAARRGGHHH!!!
Learn More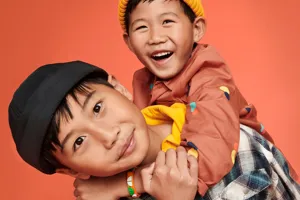 LEGO DOTS Experience
Starting July 14 through the end of summer, guests can get crafty and creative with the new LEGO DOTS activity area in the Center. Make your mark by designing a tile, plus design your own DOTS bracelet to take home! There are no rules with DOTS so let your imagination run wild!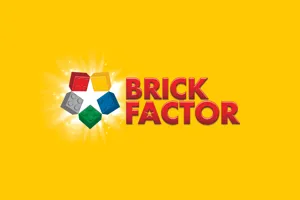 BRICK FACTOR
The dream job of getting paid while building LEGO is up for grabs as we are in search of our next Master Model Builder! Hand-picked hopefuls will get to display their skills and creativity at Brick Factor, happening on July 27, Thursday at Great Mall Entrance 2 Lobby. After the final building challenge, one will be crowned the LEGOLAND Discovery Center Bay Area Master Model Builder!
LEGO DREAMZzz ALL-NEW 4D Movie
Launching August 4th, join Mateo and Izzie on an exclusive 4D adventure as they learn to use the power of imagination to journey into the dream world and create fantastic creations to protect sleeping children from being terrorized by the evil Nightmare King who is bent on conquering the dream world and invading the waking world.
Learn More