Millions of LEGO Bricks
12+ Attractions & Rides
Two-Story LEGO Experience
Millions of LEGO Bricks
12+ Attractions & Rides
Two-Story LEGO Experience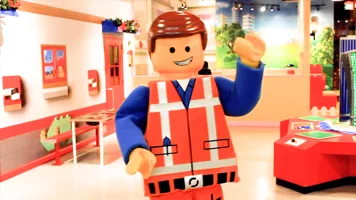 Play is AWESOMER here!
Enjoy the ultimate two-story indoor LEGO® playground and build the BEST DAY EVER!
Surround yourself with millions of LEGO Bricks, take flight on Merlin's Apprentice, blast skeletons on Kingdom Quest ride adventure, see your favorite characters on LEGO 4D Theater, and build epic LEGO creations alongside master builders!
Mega Attraction Map